Notes from my week.
Two snow storms this week. Last week it was 80 degrees. 🤷‍♂️
We spent a good amount of time organizing and re-arranging things in our house. We're trying to complete some long overdue downsizing.
Had some team discussion about using git rebase instead of merging code. I have some thoughts on this that I still need to process.
Kentucky Trip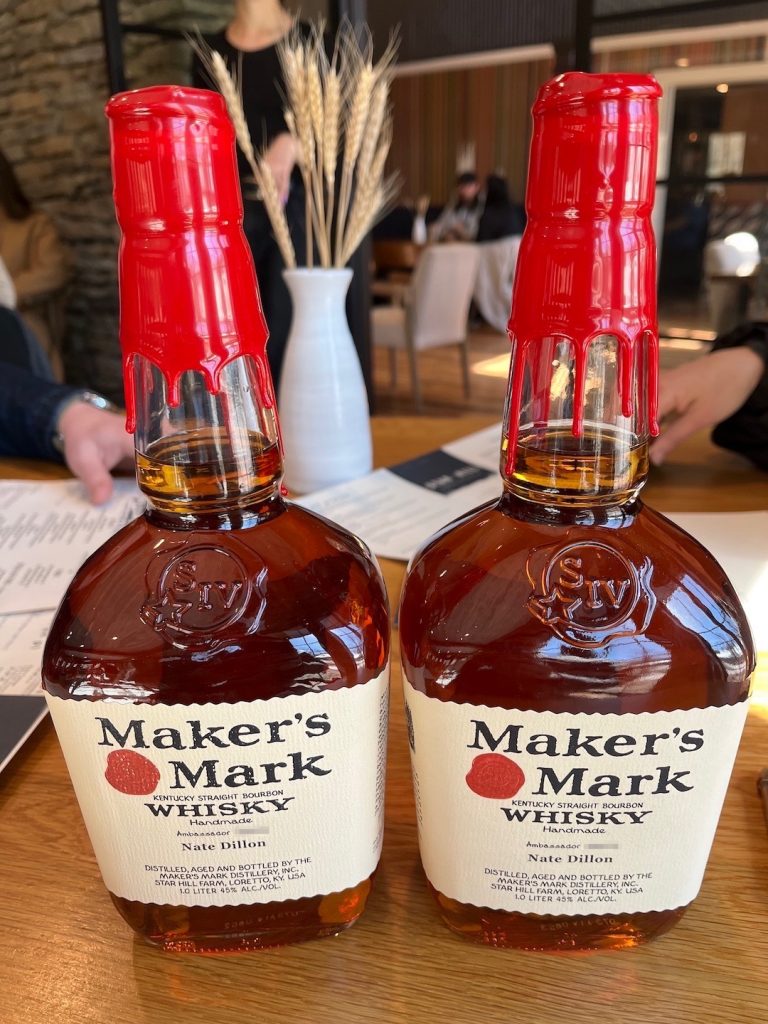 I ended the week with a somewhat last-minute trip to Kentucky. I joined the Maker's Mark Ambassador program in May 2015, getting my name on a new barrel of bourbon. In October, after over six years of waiting, my bourbon was ready, and it was time to make the trip to Loretto to pick it up. My brother and sister made the trip with me, and the seven-and-a-half-hour drive from Kansas City to Louisville gave us a lot of time to talk.
It was a short trip, staying only two nights in Kentucky, but we had a good time. We did the Maker's Mark distillery tour. I bought a couple of bottles of bourbon from my barrel, and we were able to do the "dip the bottles in wax" thing, the final touch for the Maker's Mark packaging.
We were also able to spend some time in downtown Louisville and Whiskey Row, look at the Victorian mansions in Old Louisville, do a bourbon tasting at Heaven Hill, and eat some good food along the way. On the way home, we stopped at the Lincoln Boyhood National Memorial, visited the Gateway Arch in St. Louis (my brother's first time), and grabbed some Jeni's ice cream.
Links
Podcasts
Reading
Watched
Played
Horizon Zero Dawn (PS4/PS5)