Notes from my week.
My wife likes to participate in Jolabokaflod, which is basically the idea of giving books as gifts and reading on Christmas Eve. I don't know how much reading actually happened for us on Christmas Eve, but we did have a chill day at home. I started putting together the new LEGO set I got for Christmas, we went to Christmas Eve service at our church, and we had snacks while watching a movie.
On Christmas, we opened presents, and I spent the rest of the morning installing updates, charging batteries, and setting up all the Christmas gifts. My dad came over to hang out for the day, and we drove around town looking at Christmas lights at night.
Our kids got movie theater gift cards for Christmas, so we all went to see Puss in Boots: The Last Wish, which was much better than I expected.
At some point this past week, I started playing Marvel Snap. I'm enjoying it, but I don't know how long this will last. I tend to quickly get bored with games like this.
An Event Apart
I was sad to hear that An Event Apart is shutting down for good, and their most recent event in San Francisco was their last. I was fortunate enough to be able to attend five An Even Apart conferences, and they remain the best conferences I've ever attended.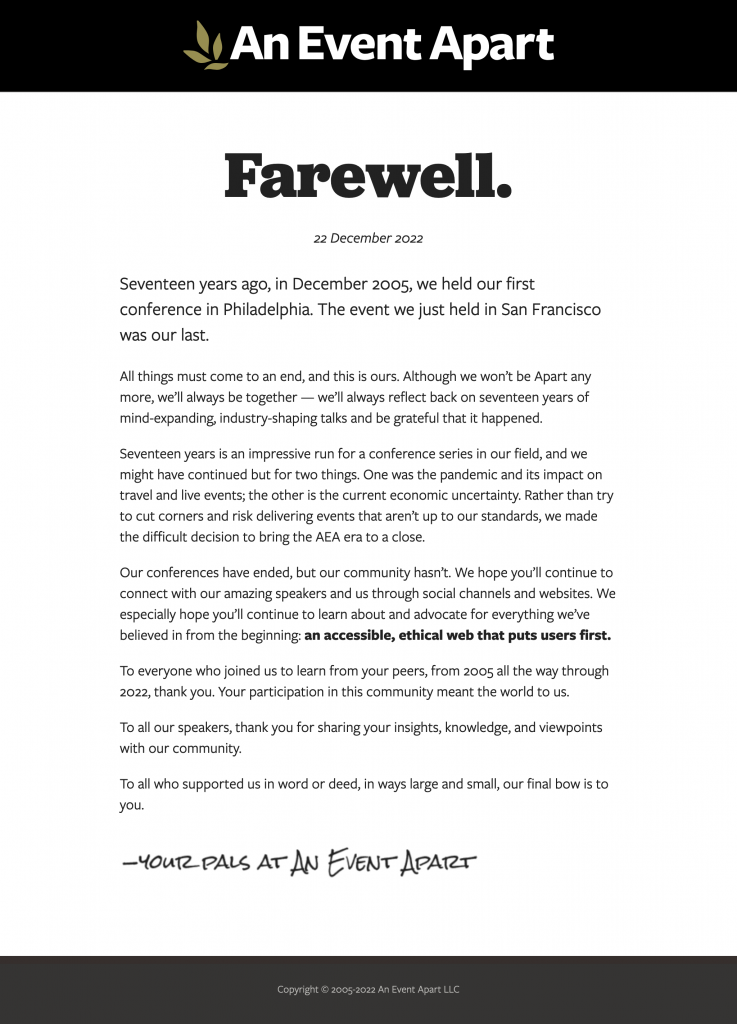 Links
Podcasts
Watched
Played