Notes from my week.
We had our first standup as a new team at work this week. Our team name is still to be determined.
Closed my DreamHost account. I was a customer for 16 years. Many of the websites I maintain could be moved to Netlify, and the rest I moved to DigitalOcean.
We started the process to return our Nectar mattress. Mattress shopping sucks, and I'm having trouble finding one that doesn't cause me back and/or hip pain.
We finally made it to Manhattan downtown Third Thursdays. The first one this summer was canceled due to rain, and during the second one, we decided it was way too hot and went to the pool instead.
Took a family outing to the secret beach. I'm not so sure how secret it is anymore. It takes a good hour to get there from town, which is what keeps the crowds low I think.
Links
And finally, Apple's weather app won't say it's 69 degrees, and CARROT had a response: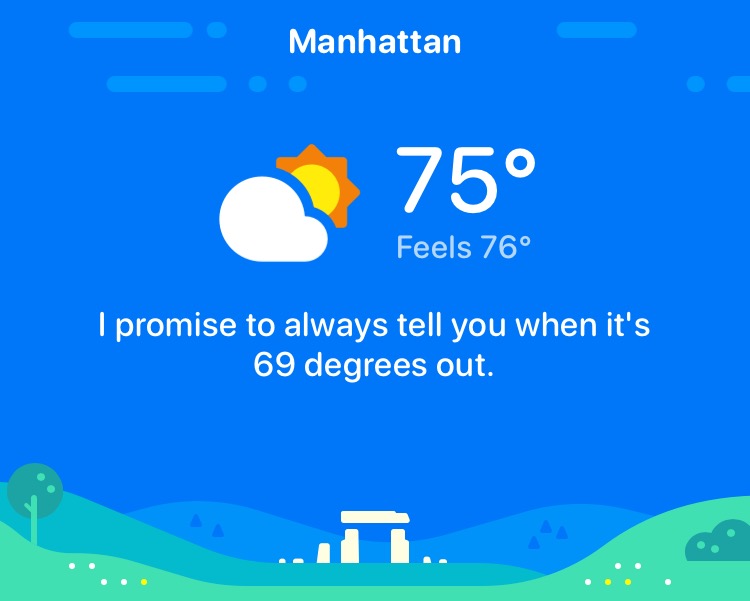 Podcasts
Reading
Watched
The Boss Baby — Rewatched
Watchmen — Rewatched, but my first time watching the director's cut
Monsters at Work
Bluey
Playing
NHL 21 (PS4)
Ghost of Tsushima (PS4)